I am new to this site and find it quite interesting to follow planes while they fly above in the skies over my house. More often than not though a plane I am following on the "live" page simply vanishes, is there a reasonable explanation for this? Thank you.
I was sitting here this morning and saw a Fedex plane going to Boston, just start climbing and heading east for Europe.. Then simply vanished!
But, on my adsbScope, he has turned south and dropped down to 1050 feet and flew into Logan airport..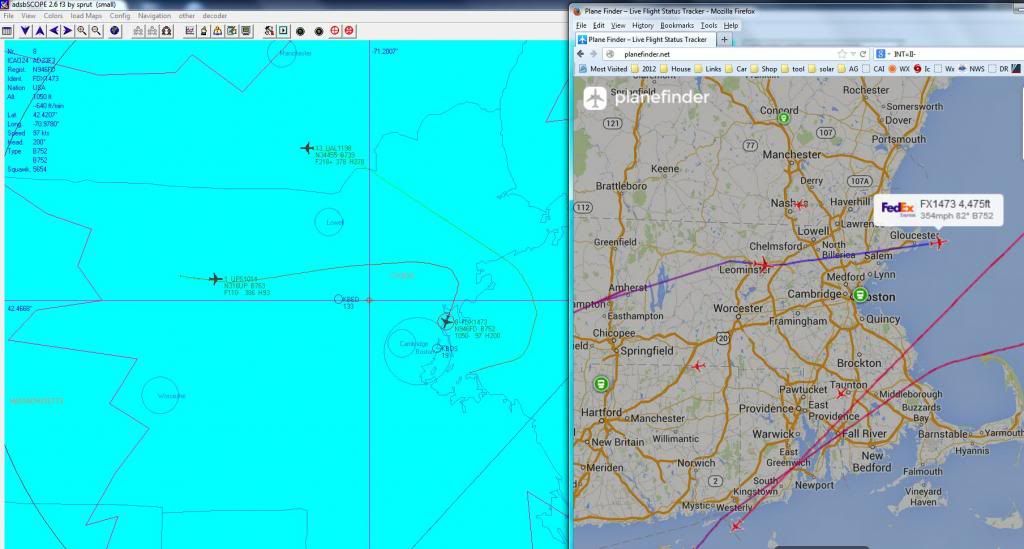 http://s46.photobucket.com/user/Xringer/media/FDX1473_zpsad793a94.jpg.html?sort=3&o=0
(Use this link to zoom in on the pic. Hit the magnify button twice).
The plan is to install a PlaneFinder receiver here and put a stop to runaway Fedex planes!
If I'm lucky, I'll be installing a new PlaneFinder antenna this weekend.. (Maybe today)..
Edit: 4/13/2014
At long last, I noticed the
Persistent Flight Paths & Disable Flight Estimation Planes animate between updates
buttons.. Maybe That explains why the Fedex flight seemed to be heading into the Bermuda Triangle.. I turned that stuff. I wanted to see planes in real-time.
Last edited: